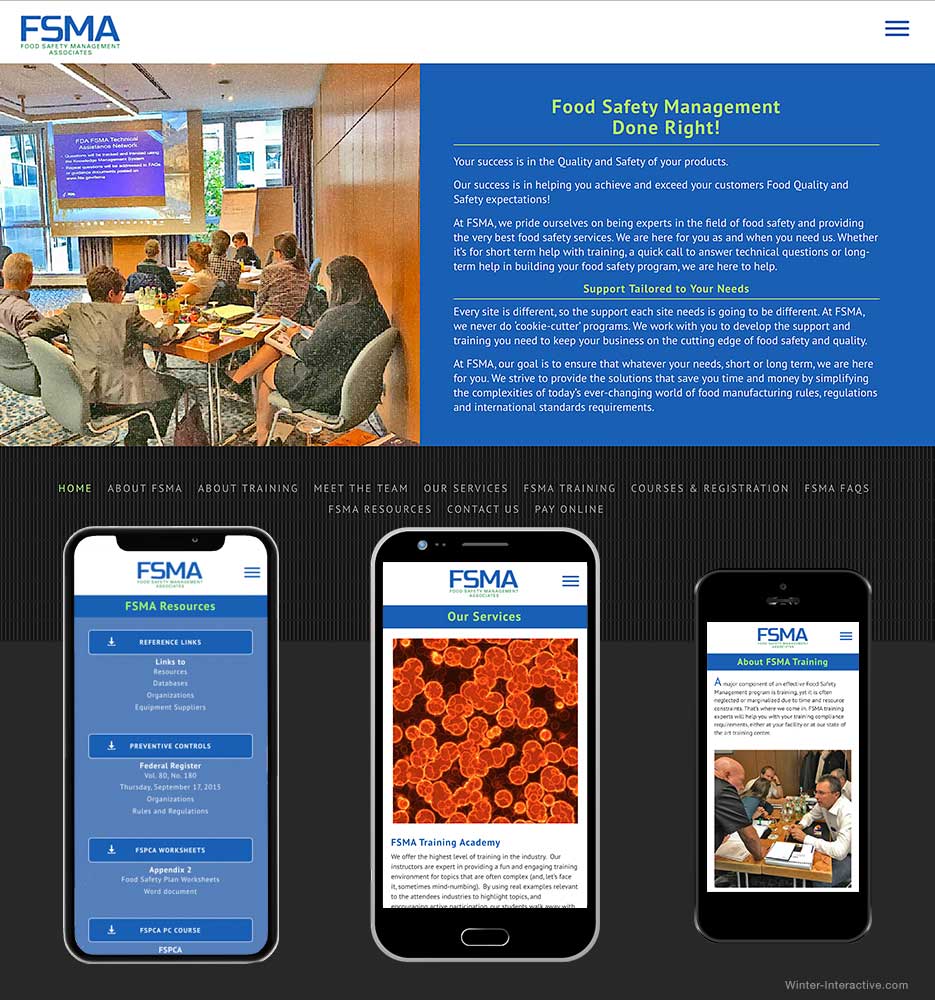 Food Safety Modernization Act (FSMA) compliance is a major factor in the food industry. One that requires constant vigilance. Rigorous government inspections regularly scrutinize food manufacturers and demand compliance.
The objective was to support this client's credibility by creating an understated corporate ID, with a B2B website that explains their FSMA inspection consulting services and training.
WordPress was chosen because it was the most effective way for the client to quickly update their information.