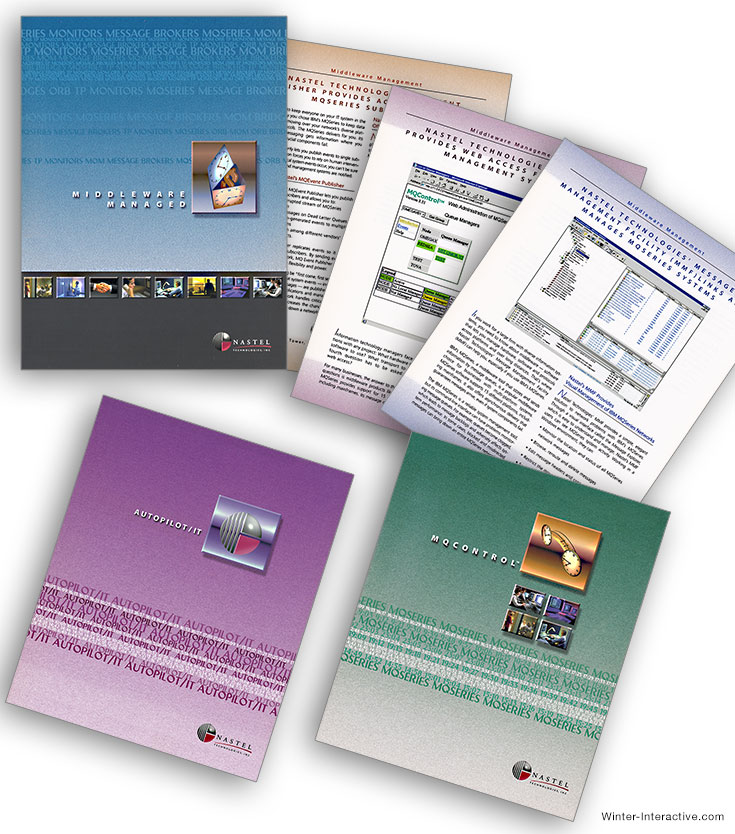 Nastel, a software development firm, was introducing a new series of software programs that would allow disparate business operating systems to interconnect.
After intakes with the sales department, a sales kit was conceptualized, the specific elements were defined and designed.
Visual product branding was created for the sales package. Brochures, single sheets and a die-cut folder to house them, were designed. Each software applications had a unique typographic background graphic, illustration and color theme explaining its purpose.
Software splash screens were adapted from the finished graphics.