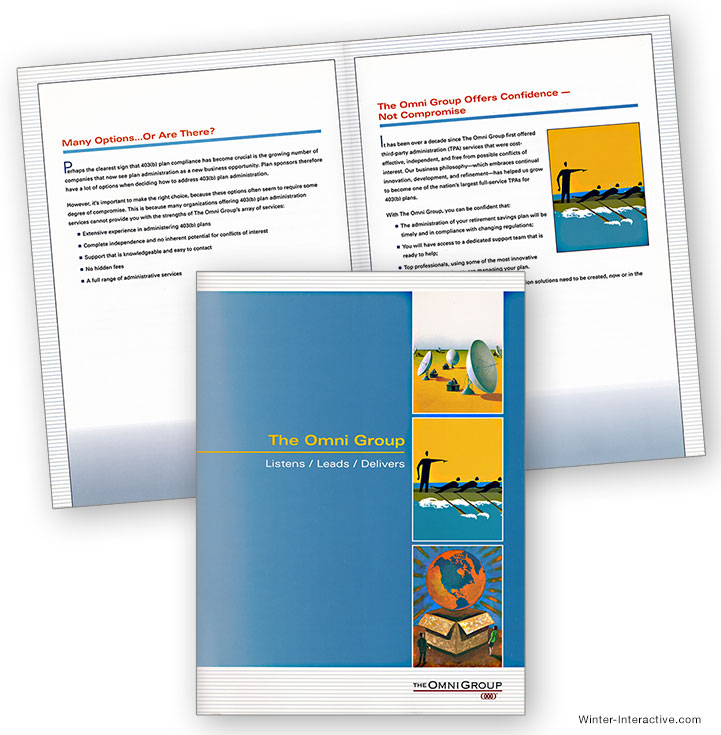 Project:
Logo refinement, visually design employee benefits kit. Design and develop website templates using the brochure branding.
Our Part:
Conceptualize brochure, visual design, art direct illustrations and production. Web templates UX/UI design and development.
Shown:
Employee benefits brochure with integrated die-cut pocket.
Print specs:
4-color process, gloss varnish and die-cut.